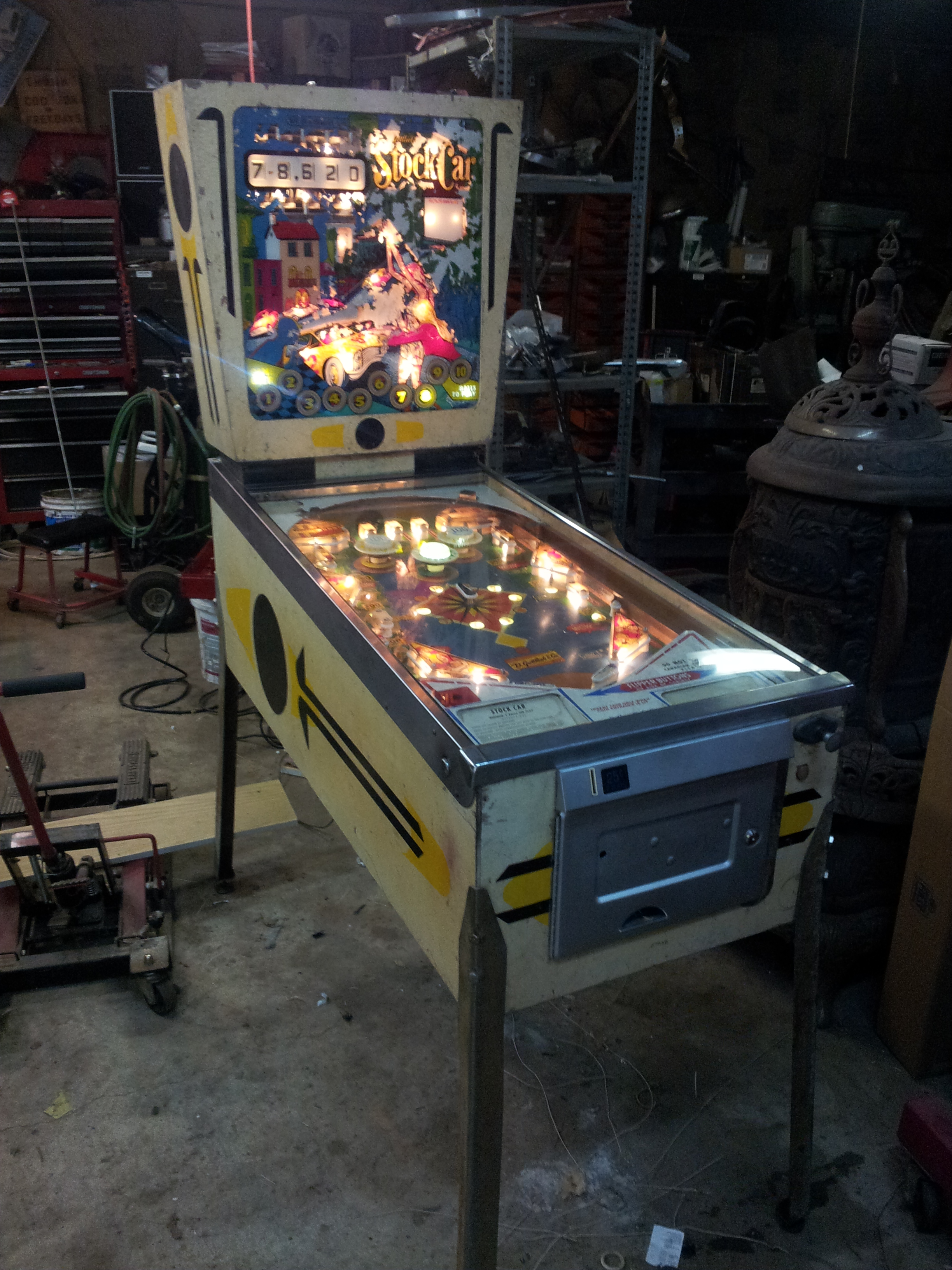 I found a pinball machine sitting disassembled on the floor of a leaky shed and brought it home to tinker with. The mechanisms and electronics inside were all rusted solid, as was most of the metal on the outside. The backglass had lost half its paint, and one entire side of the machine was covered in mold.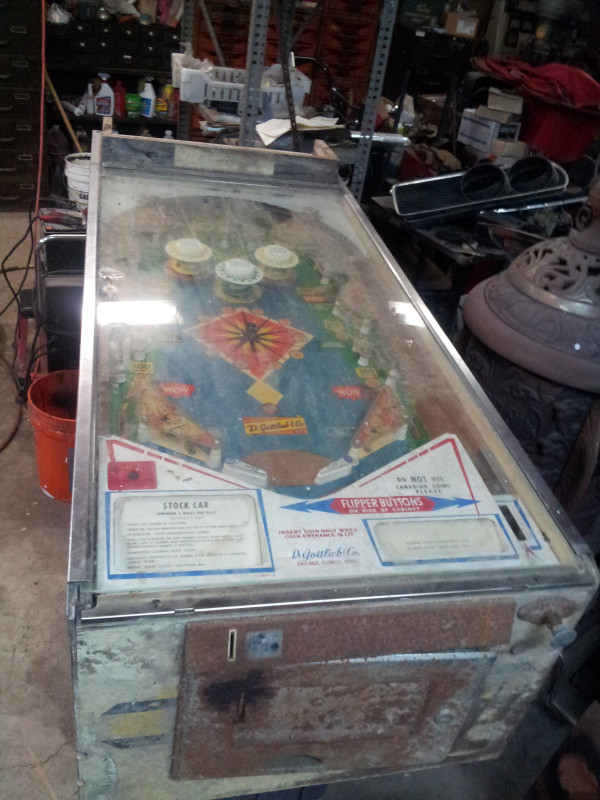 the body after arriving in my garage
I'd originally planned to disassemble the machine for parts, but after I got the glass off I found that the playfield itself was in amazing condition. With the glass to protect it and no light, it had survived unscathed, and I couldn't bring myself to tear it up. Instead, I decided to teach myself some electrical engineering and wire it all up to an Arduino.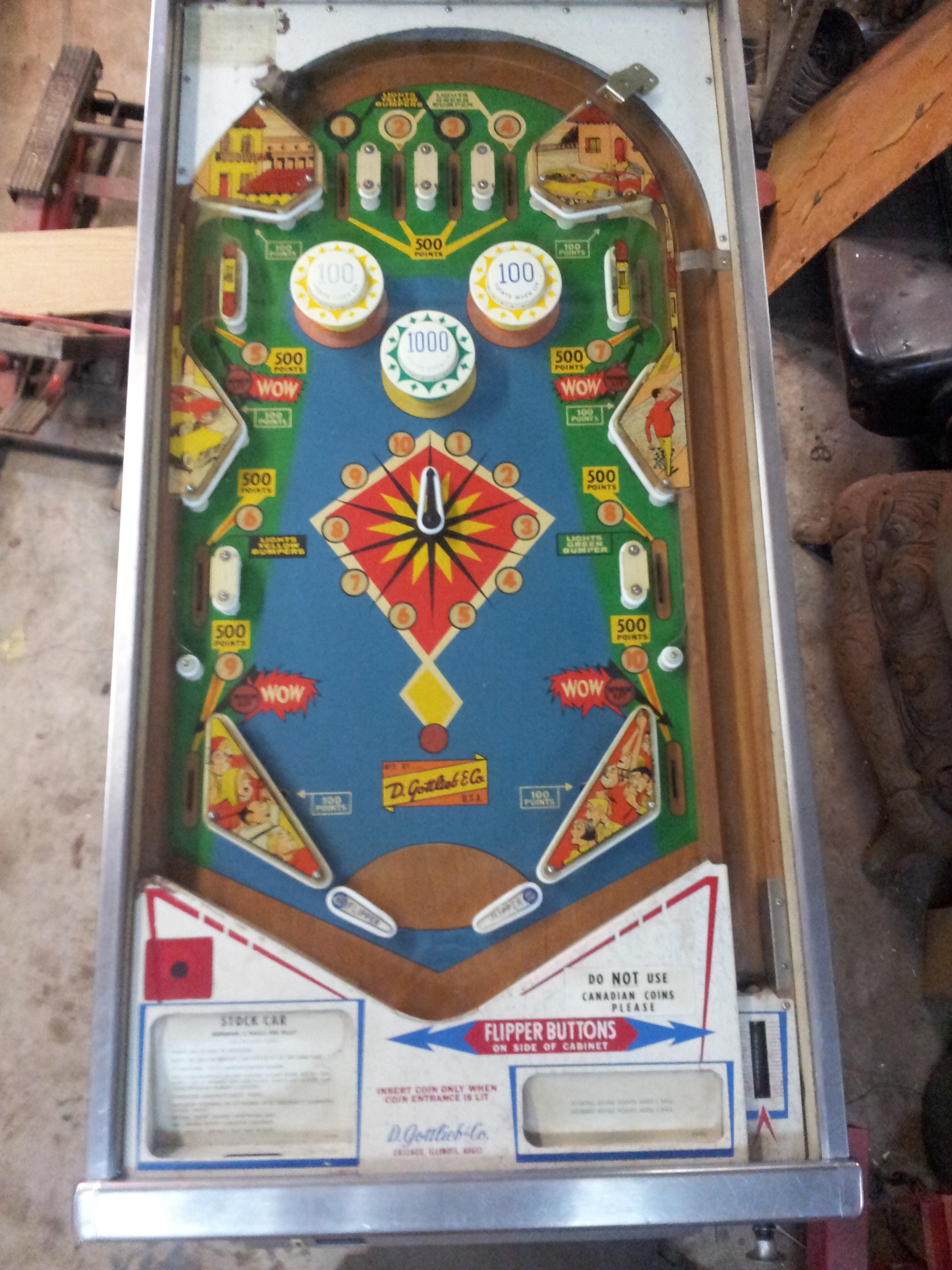 This picture was taken later, but all I did for the playfield was wipe it down, clean the clear plastic parts, and replace the rubber bumpers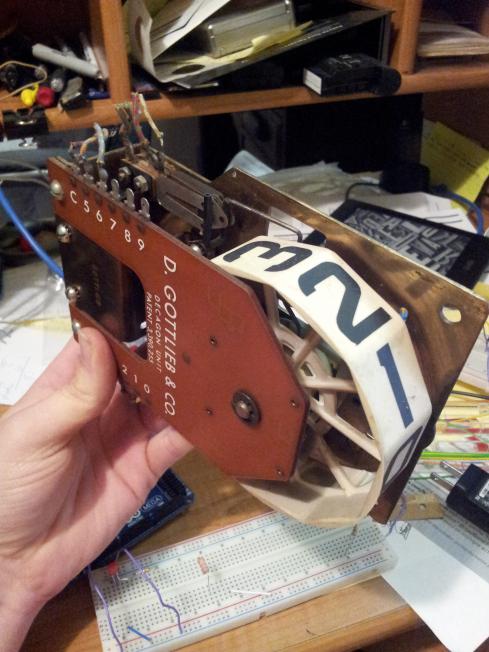 I took out one of the score reels to divine its inner workings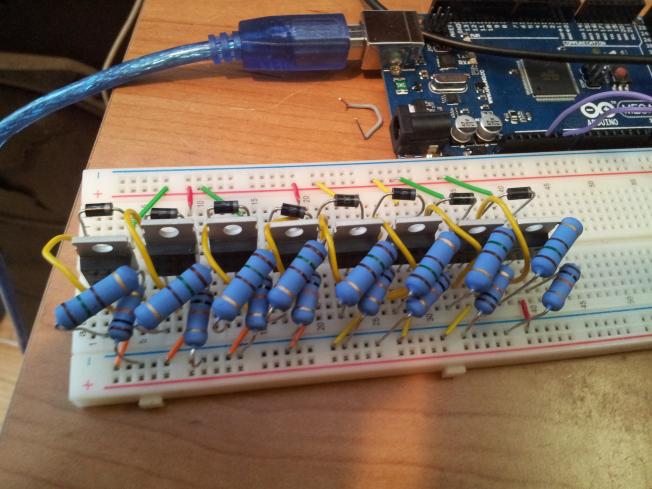 The circuits I cobbled together to control the 25V solenoids from my puny 5V Arduino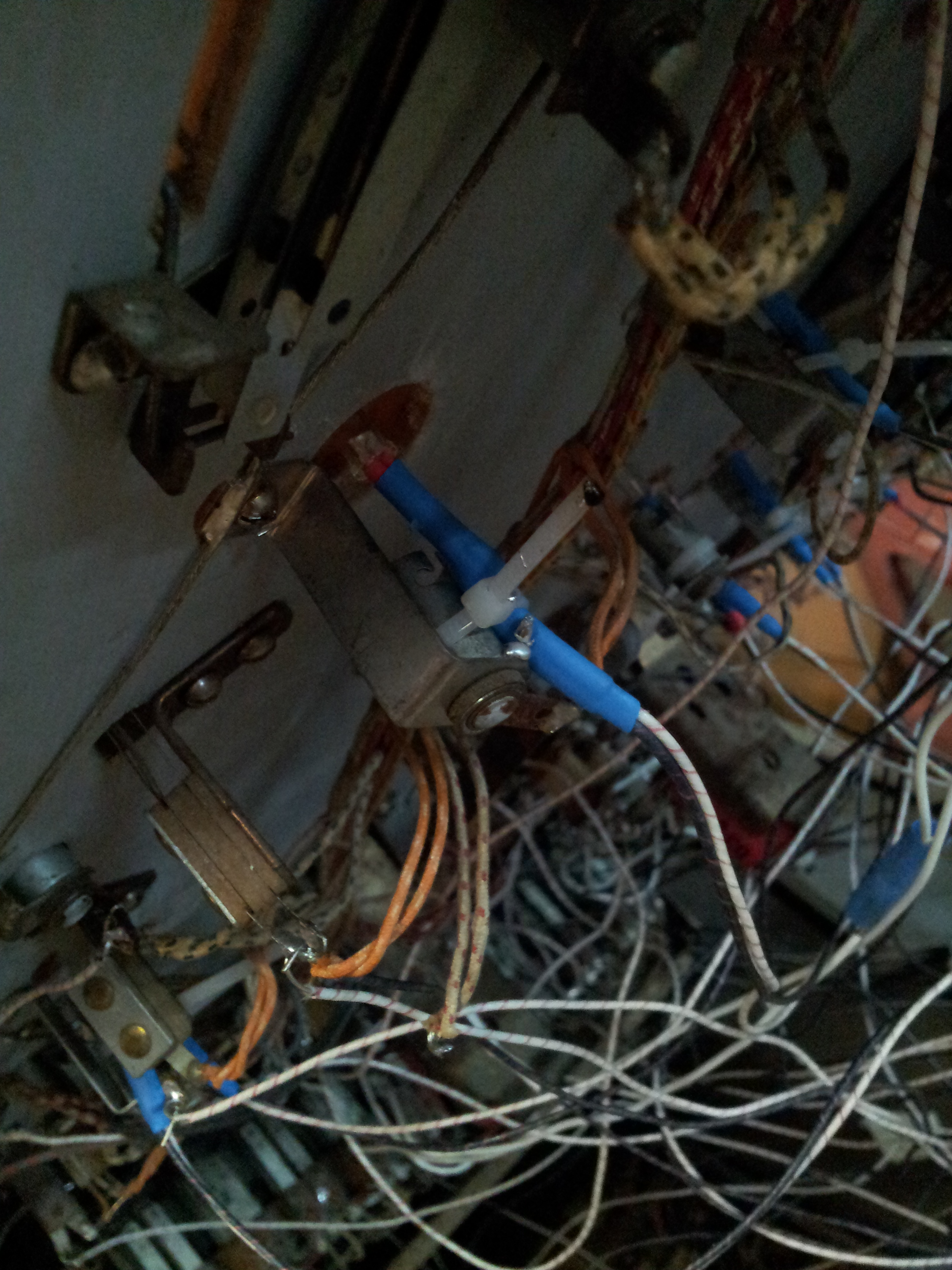 The Arduino couldn't handle the machine's incandescent bulbs, so I replaced them with LEDs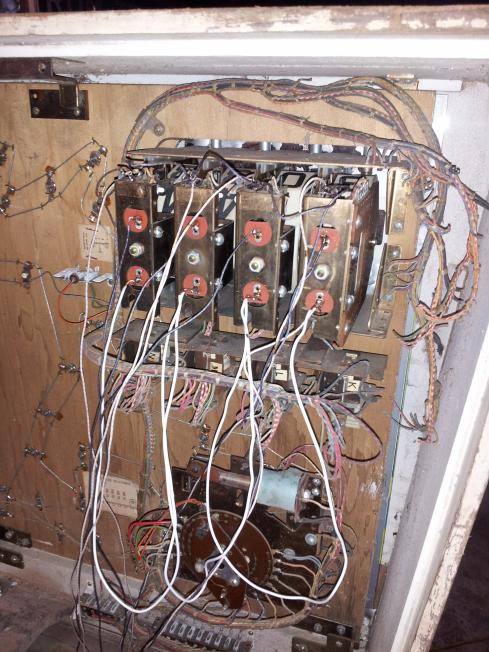 The score system, rewired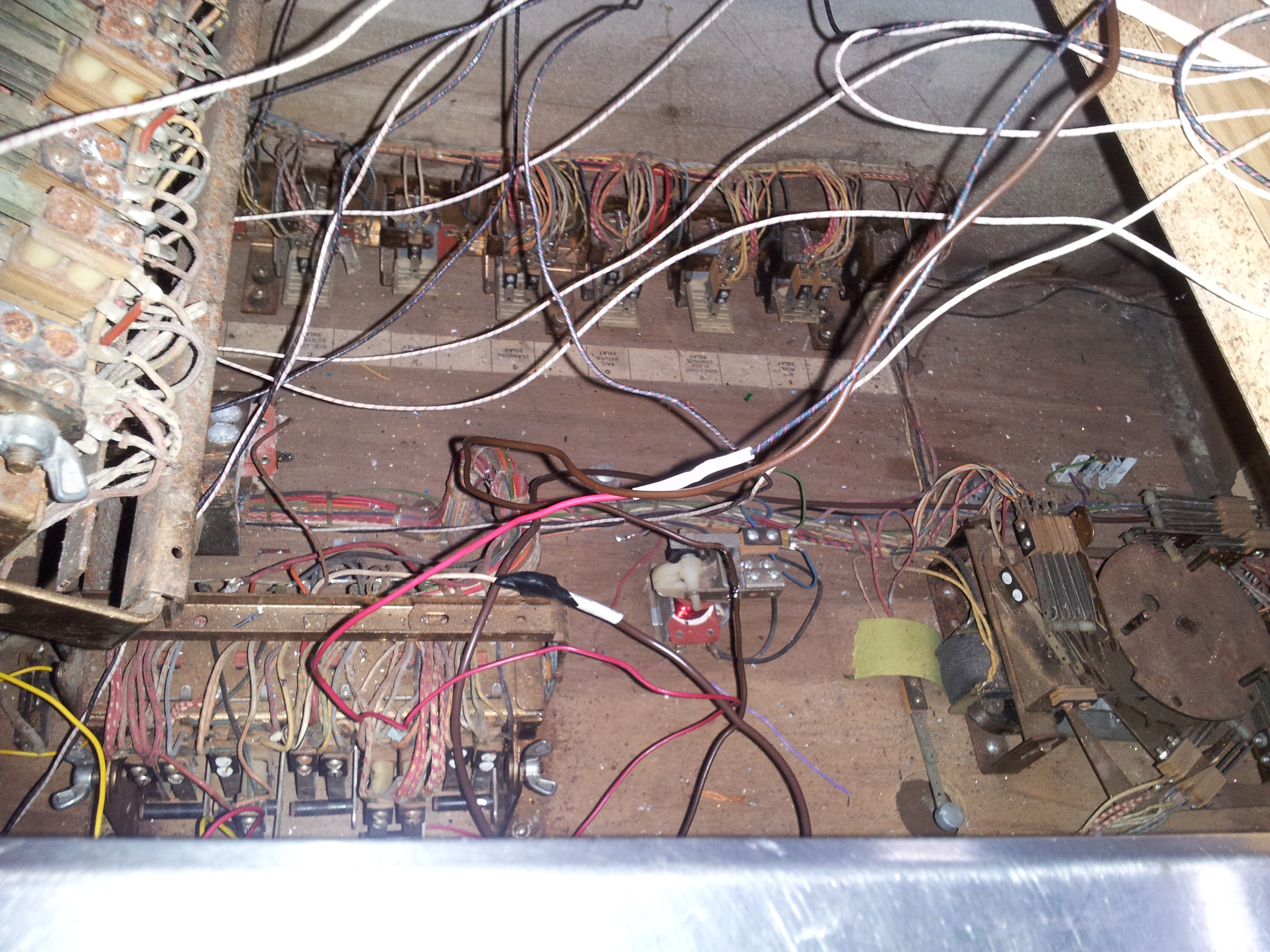 The original innards, still inside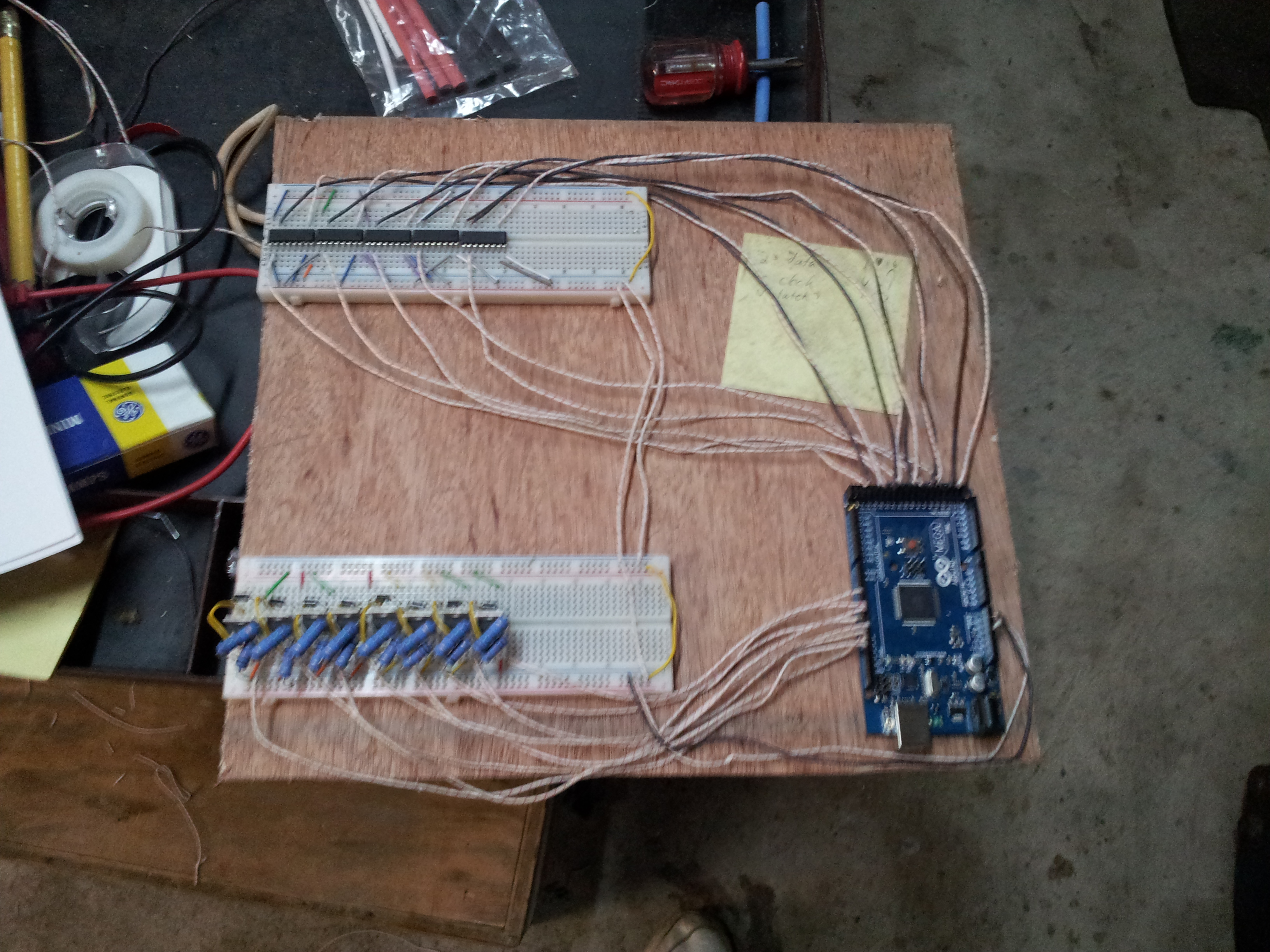 The solenoid and LED control circuits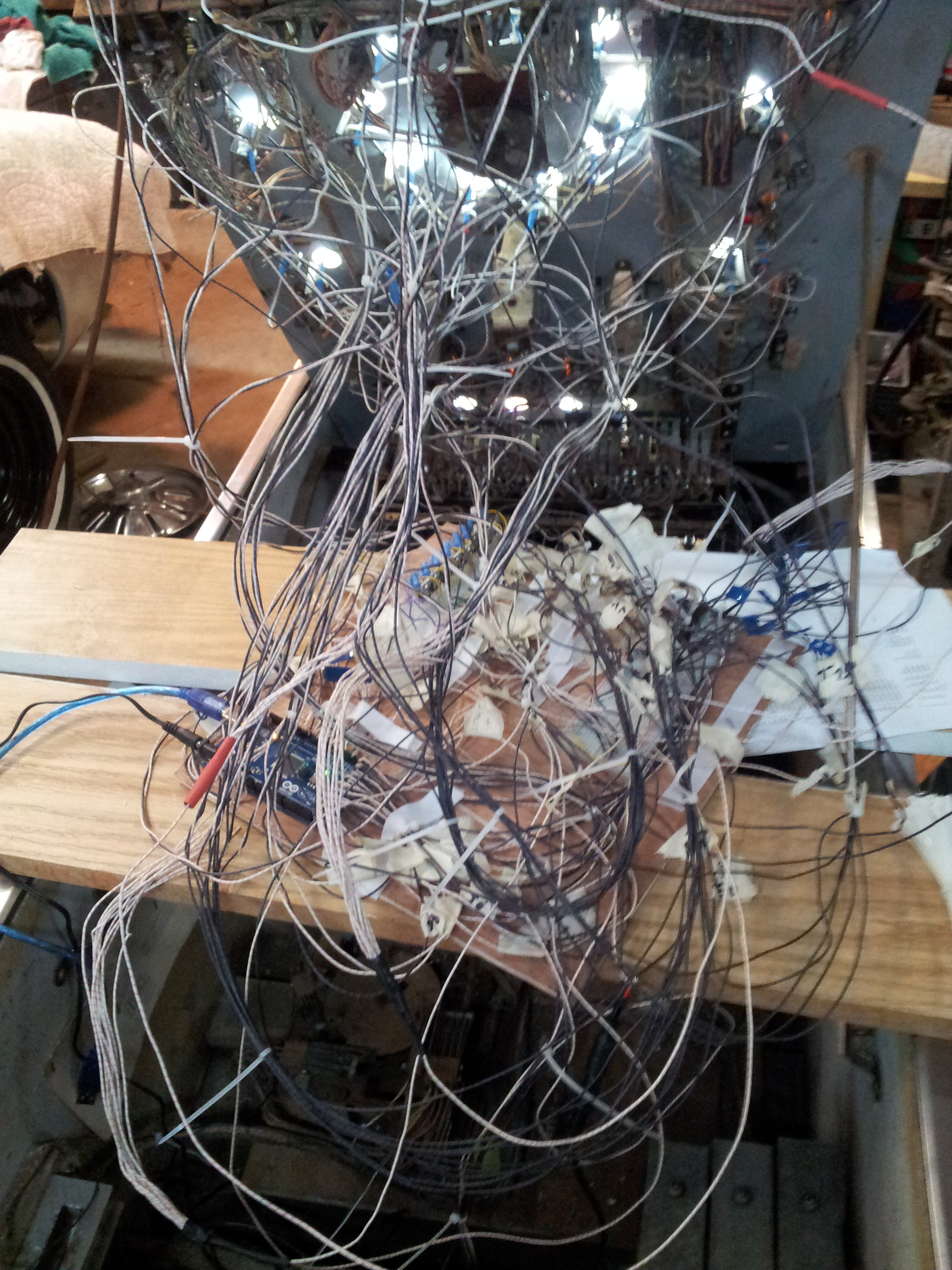 The same board, after being hooked to 100+ wires
I managed to clean off the mold and dirt using a combination of extremely toxic solutions. The door and plunger needed to be sand-blasted and repainted. Luckily, the rails along the edges were stainless steel, so they only needed a quick cleaning.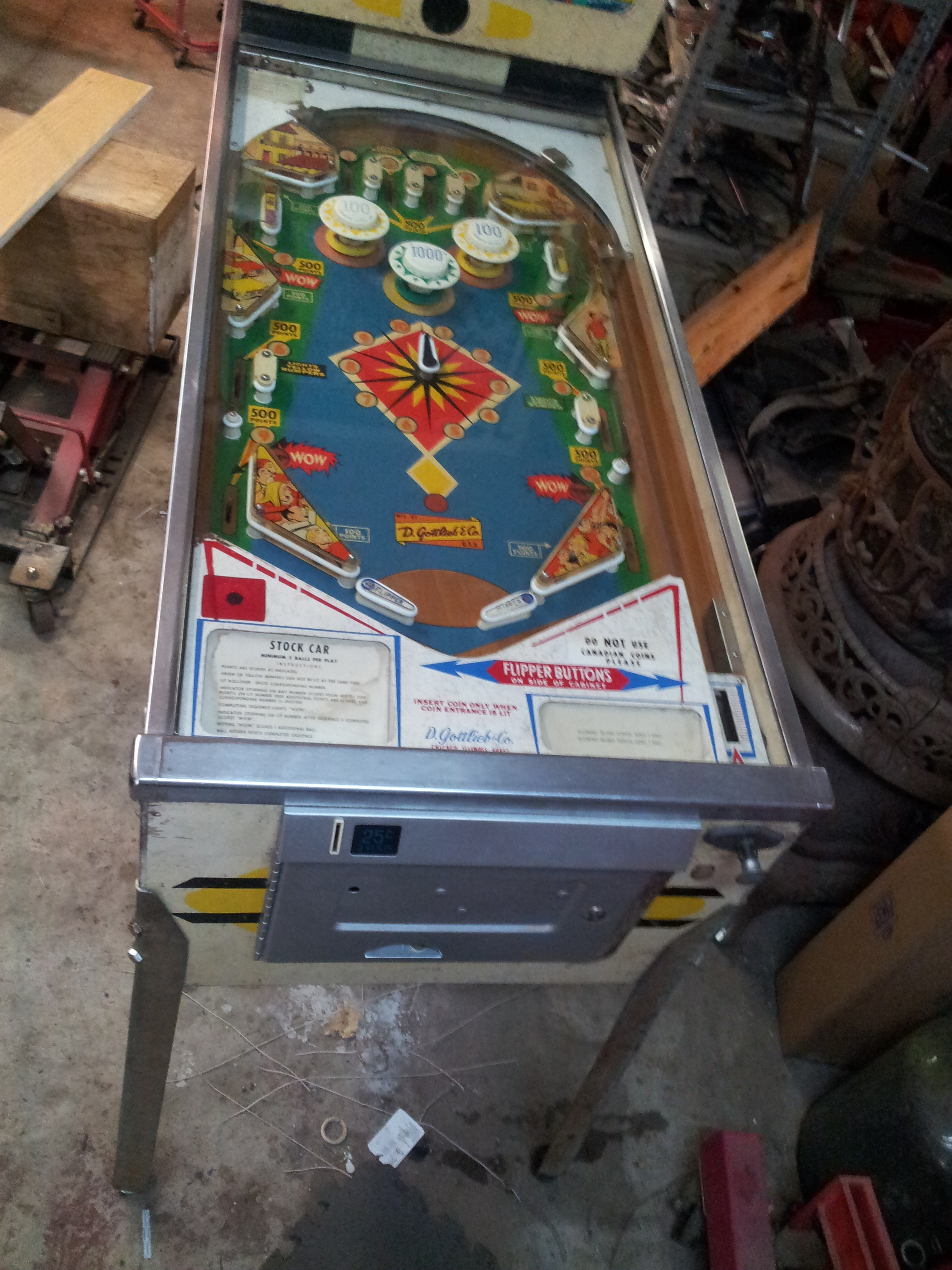 post cleaning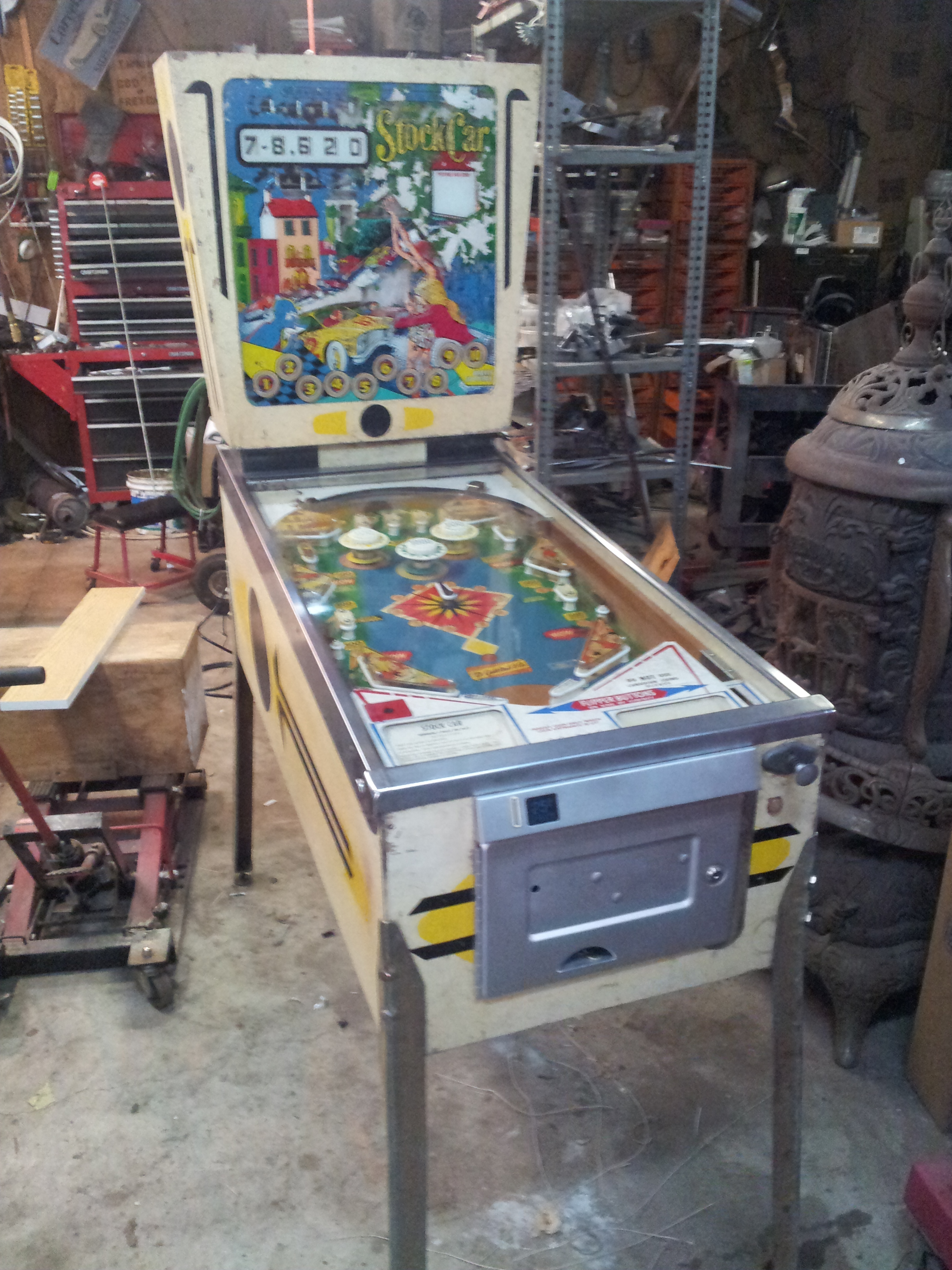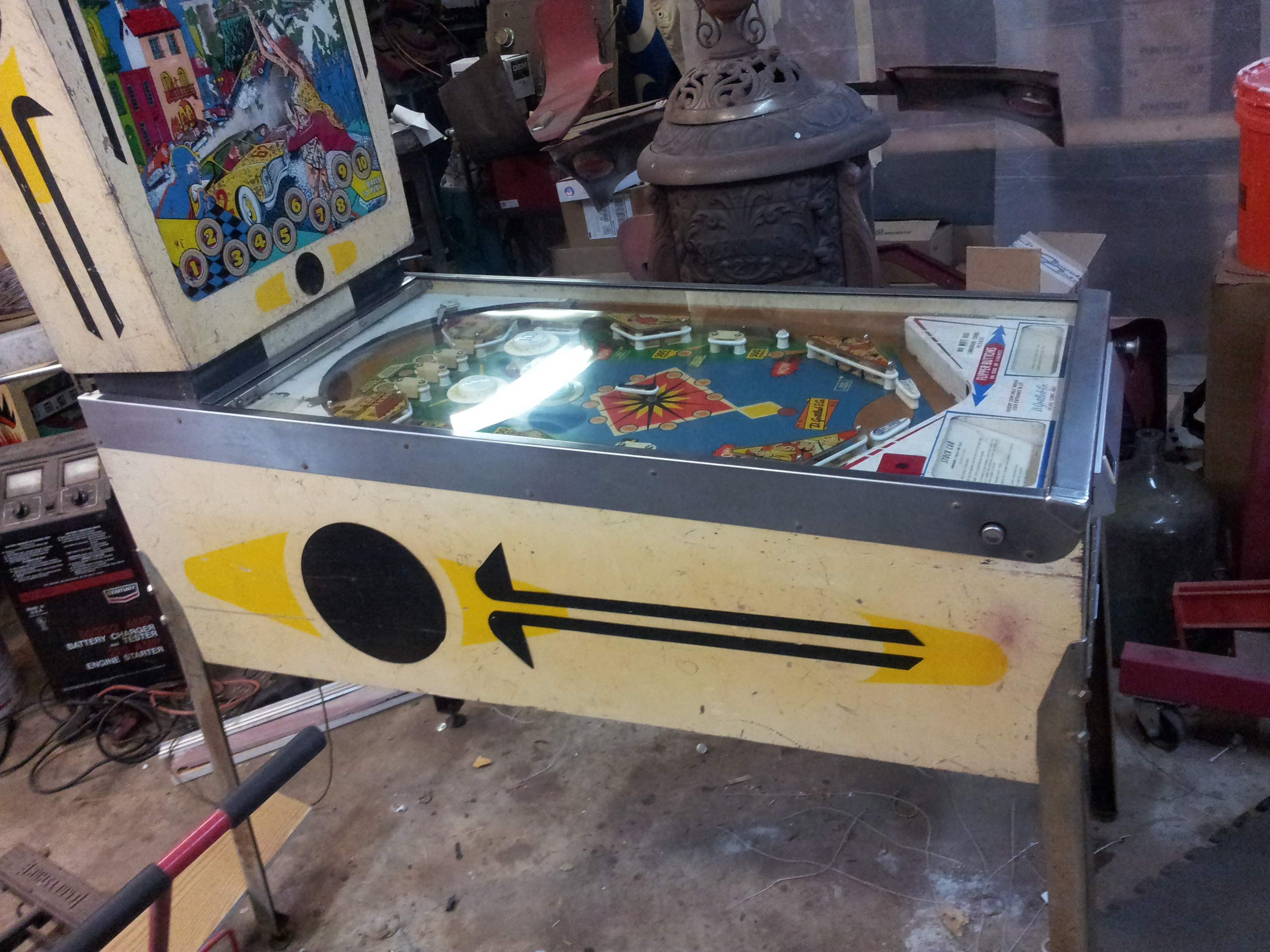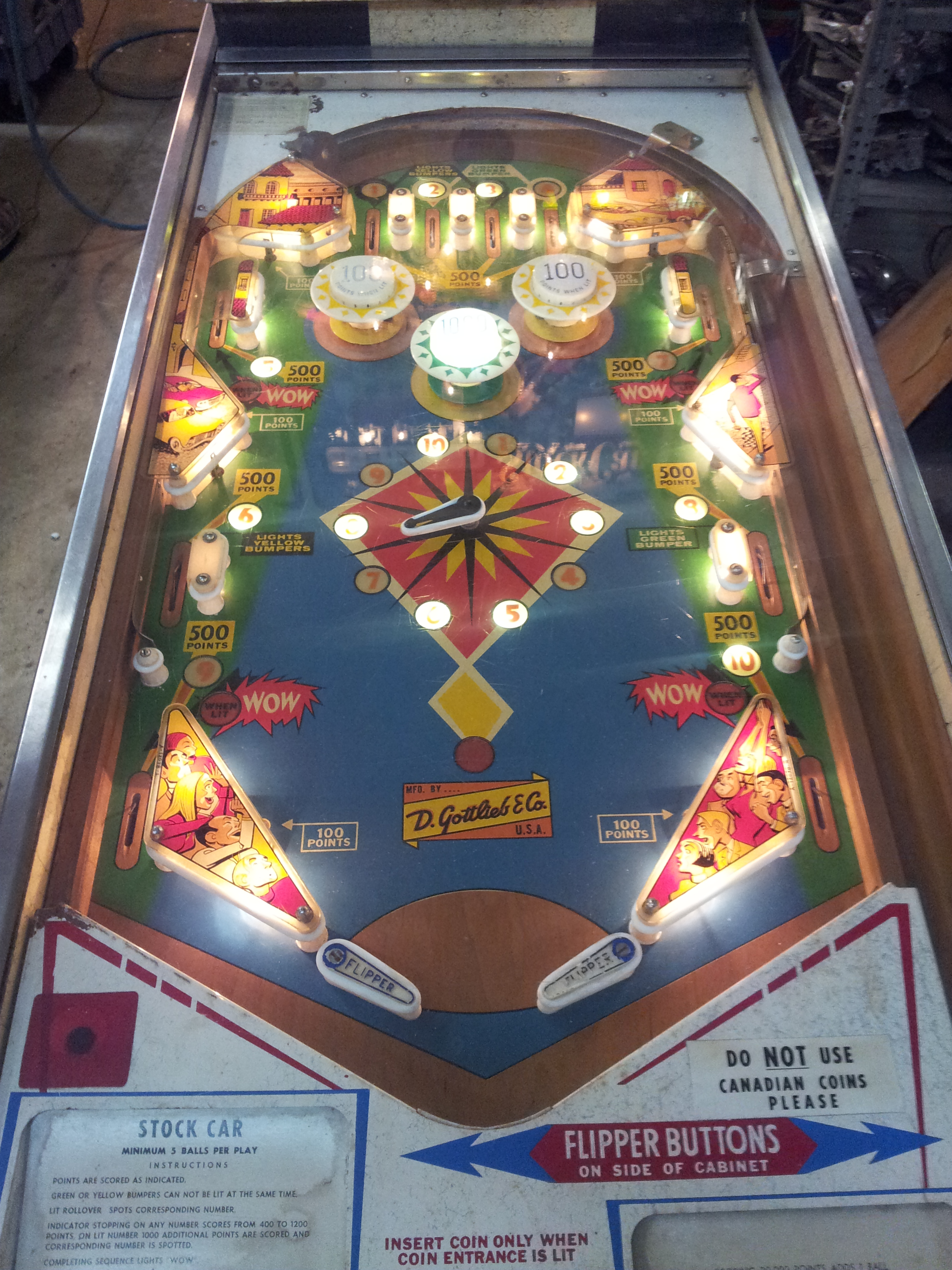 If you've got any questions, feel free to email or tweet me; I'll be happy to elaborate